Love Yourself and Keep Go;ng
Hey friend, we're so happii you're here;
Founded by a mom with depression and anxiety, our mission is to promote mental health, self-love, and resilience.
Our products carry messages to remind you that you can do hard things, and you're worthy and enough even in your darkest moments.
We give back 10% of sales to mental health orgs and programs to help those in need.
Let's practice happii thoughts together.
Because you deserve to be happy.
I was always ashamed to say I had anxiety because I felt it made me less than everyone else.

Finding your apparel has allowed me to no longer hide who I am. I have found the strength to be more authentic through your story .

I thank you for giving me the strength to be honest and open with my anxiety and the struggles that are associated with it. I have learned that I am good enough even if I have anxiety.

Please keep go;ng and keep providing ways for people to show their authentic self and face the anxiety and mental illnesses without shame. I have suffered my entire life with anxiety and depression I have finally found a way to stop hiding it behind a smile and by saying "I'm fine".
Clothes With A Mission
Inspiring self-love and resilience is our mission. Our clothes carry this mission inside and out, literally.
While our clothes feature messages to raise mental health awareness OUTSIDE, they also carry secret messages INSIDE 😍
Current secret affirmations:
❤️ I am more than my bad days
🧡 I am worthy of love and happiness
💛 I will speak to myself with kindness
💚 I will focus on what I can control
💜 I can do hard things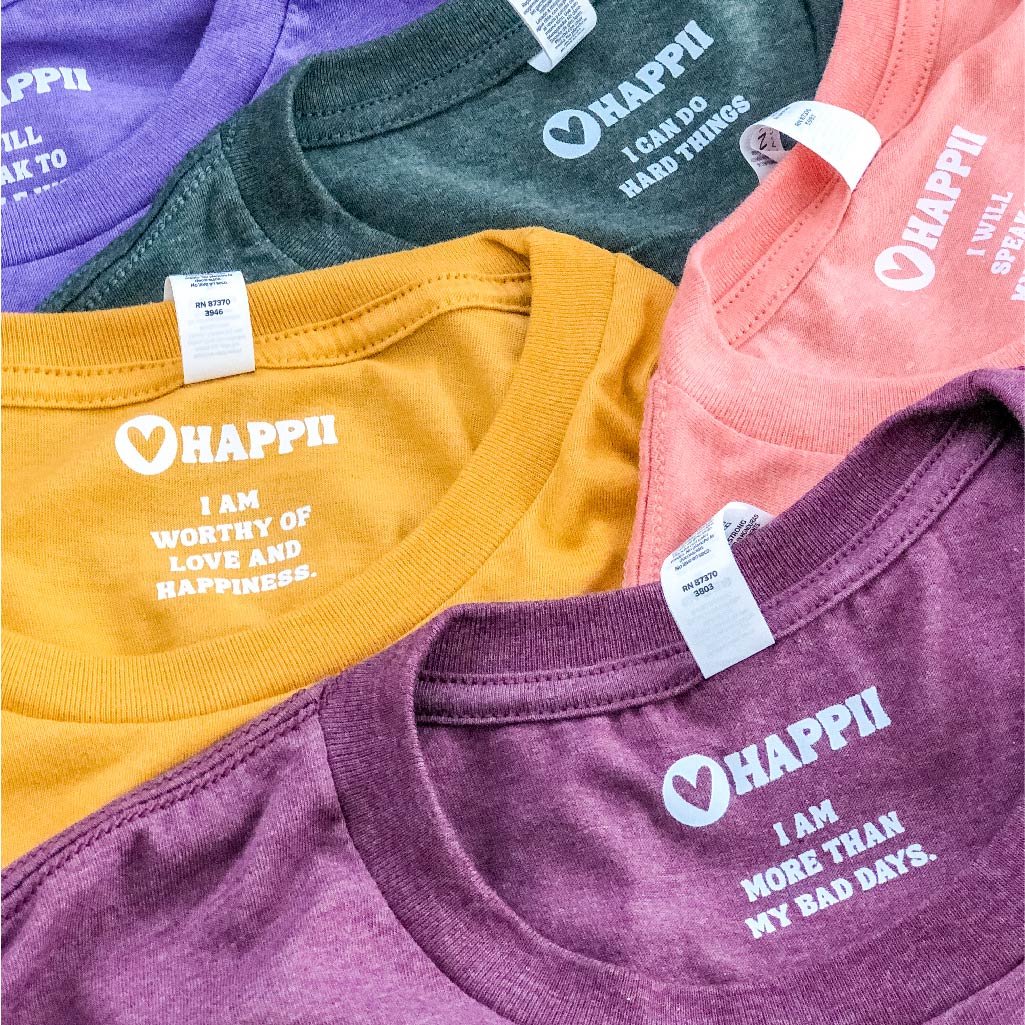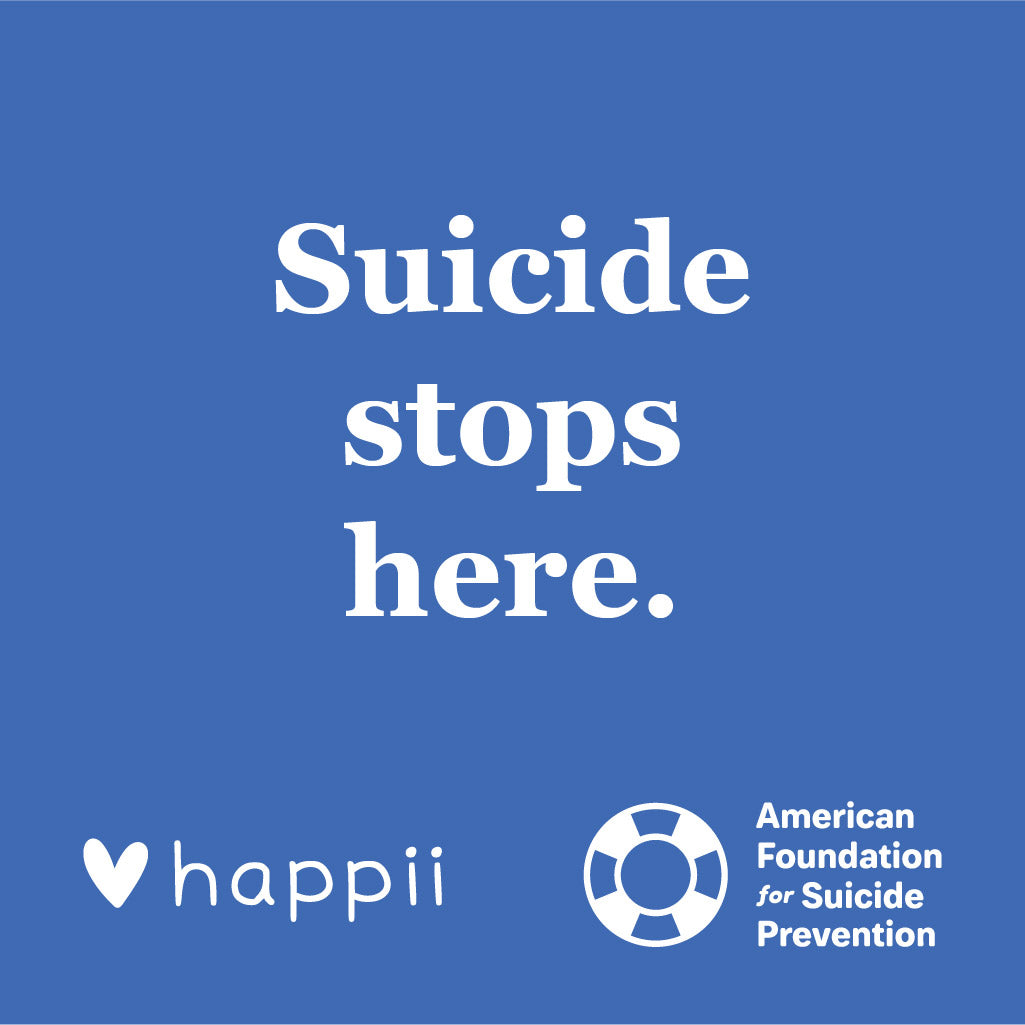 Happii x AFSP
We're honored to announce a partnership with American Foundation for Suicide Prevention, Massachusetts Chapter🙏
In 2022, a portion of your purchase will be used to support local and national suicide prevention efforts.
Mental Health Reminders
Our products help build healthy mental health skills such as positive self-talk and growth mindset
We Give Back
We give back 10% of our sales to mental health orgs and programs
Be Kind To The Earth
Our packages ship in biodegradable or recycled packaging