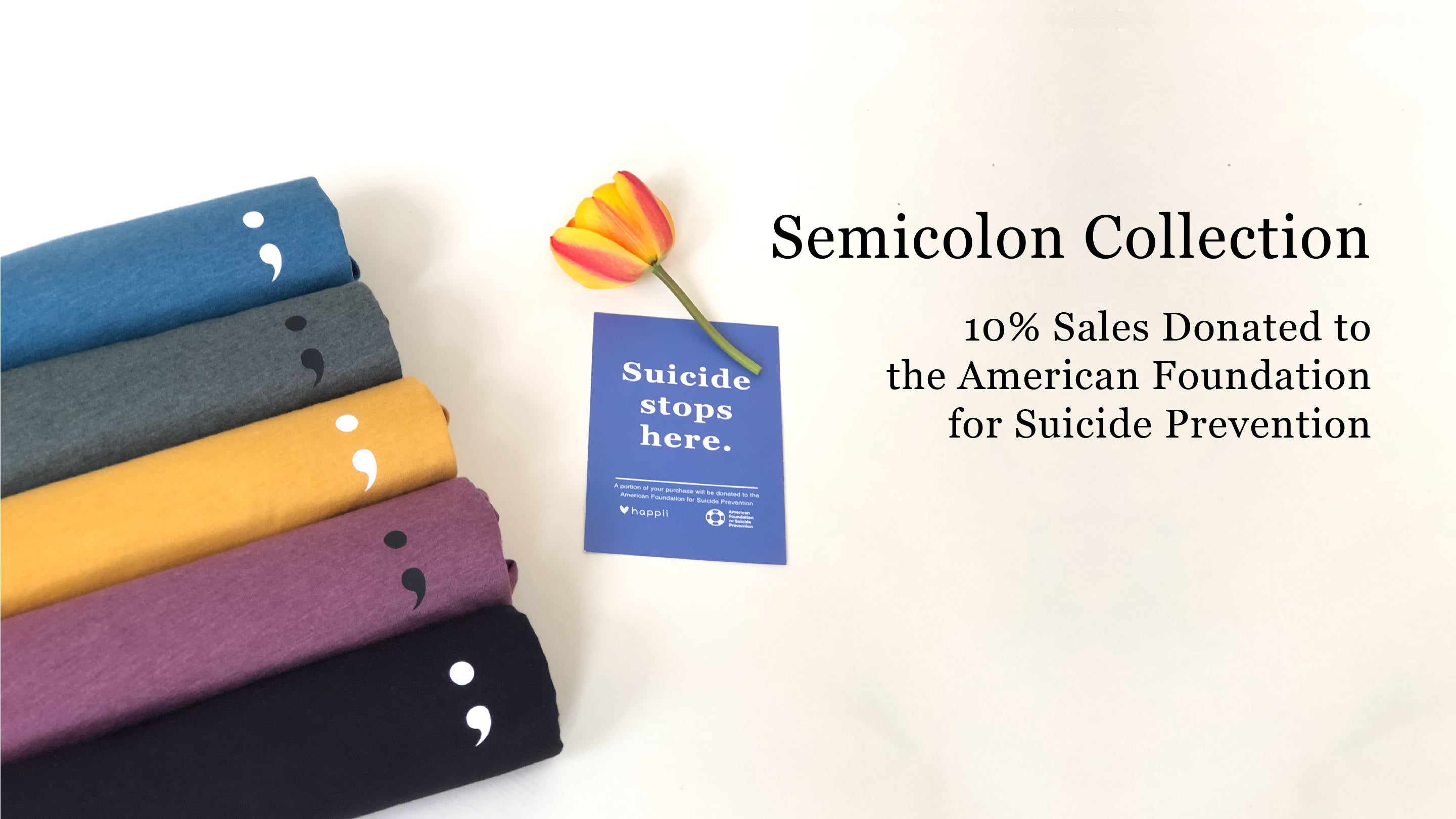 Choose A Semicolon
Hey friend. We're so glad that you're here.
The semicolon has evolved into a symbol of survival for those facing depression and suicidal thoughts. In grammar, it represents choosing to continue a sentence rather than ending it, and in suicide prevention, it signifies choosing to continue your life.
Our Semicolon Collection features designs incorporating semicolons, inspiring hope, self-love, and strength.
10% of Semicolon Collection sales support the American Foundation for Suicide Prevention.
Choose a semicolon. Together, we spread positivity and support.
Semicolon Hoodies & Sweatshirt
Let's Keep Go;ng. Together.
Semicolon T-Shirts
Choose your semicolon. From XS to 5XL.
Semicolon Stickers & Accessories
Keep your semicolon close.
Can a Hoodie Change a Life? Read What Our Customers Say.
I was always ashamed to say I had anxiety because I felt it made me less than everyone else.

Finding your apparel has allowed me to no longer hide who I am.

I thank you for giving me the strength to be honest and open with my anxiety and the struggles that are associated with it. I have learned that I am good enough even if I have anxiety.
The encouraging note made me cry like maybe they have even a small idea of how difficult the fight is sometimes. Words aren't really doing justice to how I feel getting all this. I'm so glad they donated a portion of the price of my shirt to the American Foundation for Suicide Prevention. Thank you so much Happii. 💜
This semicolon dog message gives me hope that I can get through this hard time. Sometimes those around you cannot understand your grief and sadness. It helps me to know other people out there understand that it doesn't matter why you are sad, just that you are and you need encouragement. Thank you!
You guys made me cry happy tears.

This week had been exceptionally hard with the most self-harm thoughts I've had in many years.

Your little presents 🎁 were just what was needed. I put the affirmations all over my room!!🥰 Thank you SOOOO much for all the sweet little surprises you added to my purchase.
I am overjoyed with my purchase of my KEEP GO;NG semi-colon sweatshirt!!!!! I received my order super quickly and when I opened it and found the beautiful affirmation cards….it brought tears and I am so happy I contributed to such a great cause! You guys are awesome!!!!!!! Thank you so very much!
I love my KEEP GO;NG sweatshirt. The color is beautiful, it's so soft and means so much to me every time I wear it and look at it. I ordered it in honor of my nephew who took his life. I hope and pray for everyone that is struggling, that they can just Keep Go;ng one minute, one hour, one day, one week until they can get the strength and help they so desperately need and deserve.
I love my [Talk a Little Nicer to Yourself] shirt! Someone stopped me yesterday in line at Costco and said, "that's a message we all need to hear! What a great shirt! I'm going to tell myself that today." Mission accomplished!
Our teenage daughter has been battling an Eating Disorder. When our order arrived, everything was beautifully wrapped in pink tissue paper with heart stickers. There was a personal handwritten note of encouragement and cards with inspiring messages. What a bright spot as we transitioned our daughter out of the treatment center with new hope for an independent anxiety-free life. Thank you!
I love this sweatshirt and its message! Wearing it, helps me come out of the darkness!!
I bought KEEP GO;NG hoodie as a gift for my son, who survived a suicide attempt. He's come a long way, and I hope that this will always remind him that his story is not finished and that there is always help. Hoping he is able to turn his mess into a message for others.
$65,000+ Donated. Over 10,000 Free Cards & Stickers Delivered.
For each t-shirt you buy, we give one happii pack to a school and donate a portion of the sales to mental health charities.
Not only are you getting a beautiful and meaningful piece, you also become a champion for others in the darkness!
Learn about our partnership with the American Foundation for Suicide Prevention, our donation history, and what's in a happii pack!
Most Loved Reminders
Discover the heartwarming magic of our Most Loved Reminders, cherished best-sellers with raving customer reviews.
New Reminders
Explore uplifting new reminders!
From Our Customer
"The messages are so important to those who suffer and for the people that love us. The quality of the shirts is beyond compare. They are soft and wash without any change in the size or quality. Every message helps to rip the stigma away from mental illness and makes people more likely to reach out when they are in pain. I have already had people ask me what Keep Go;ng means. Even if it helps only one person then mission is accomplished."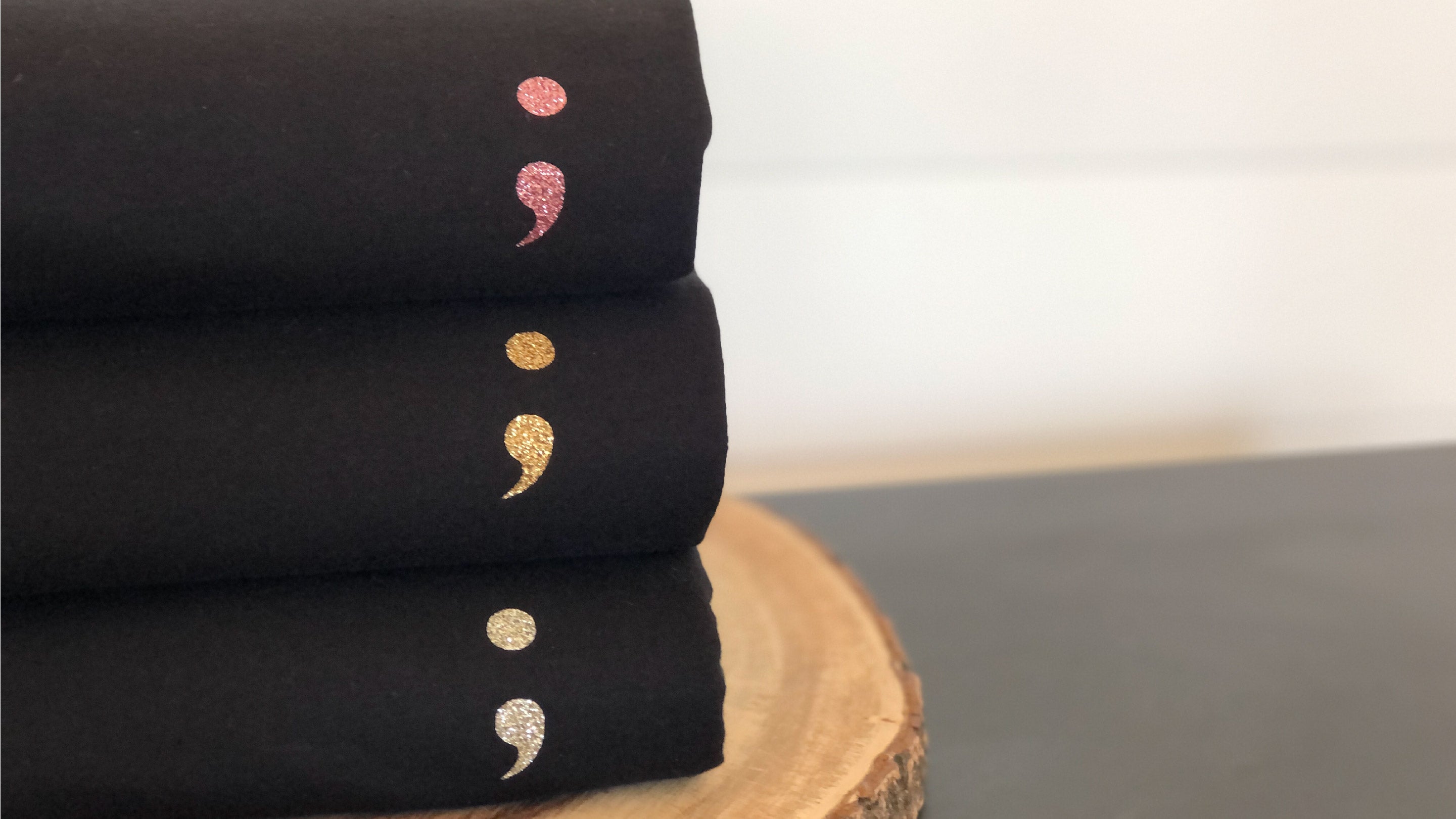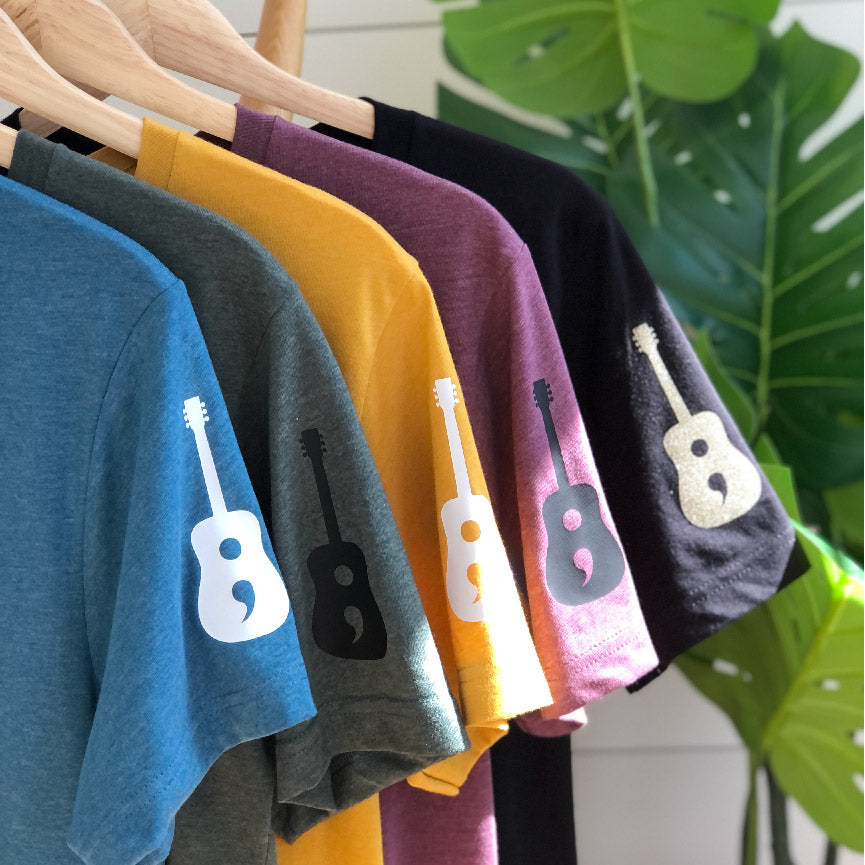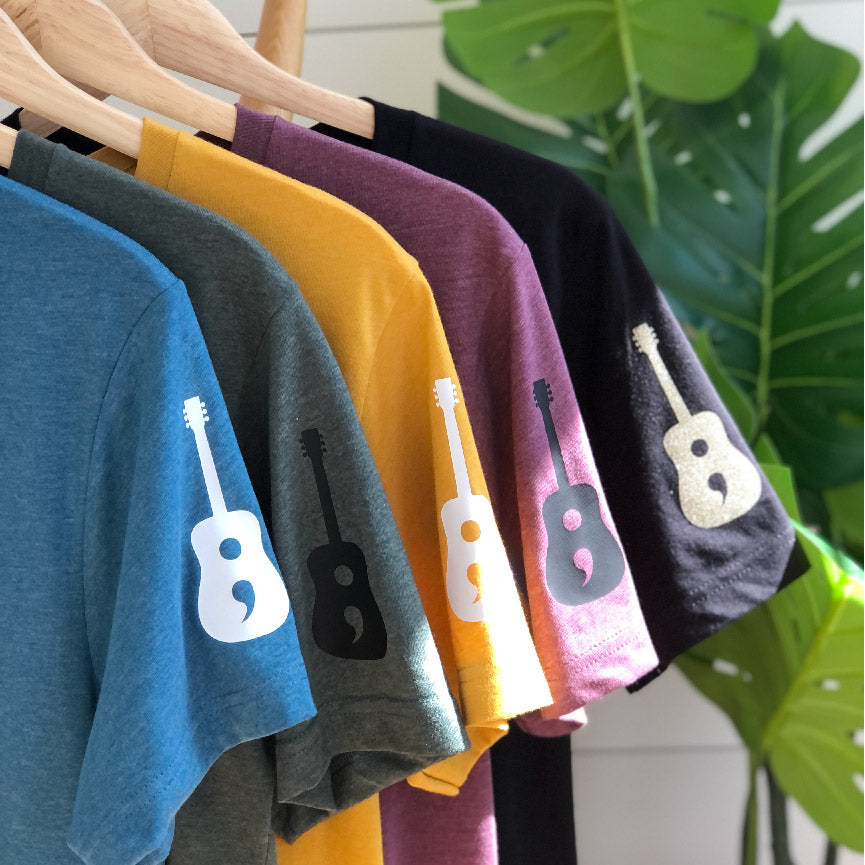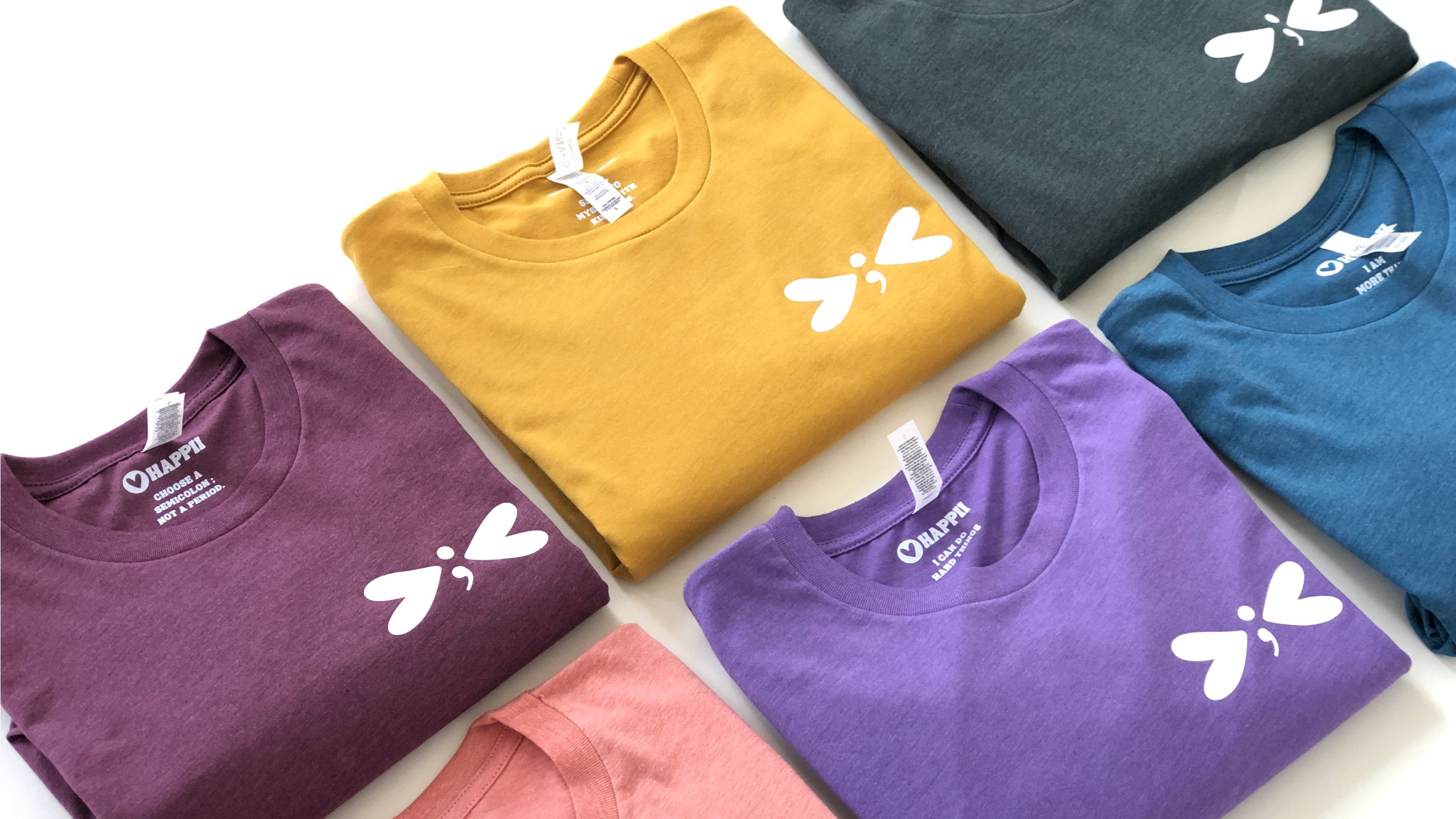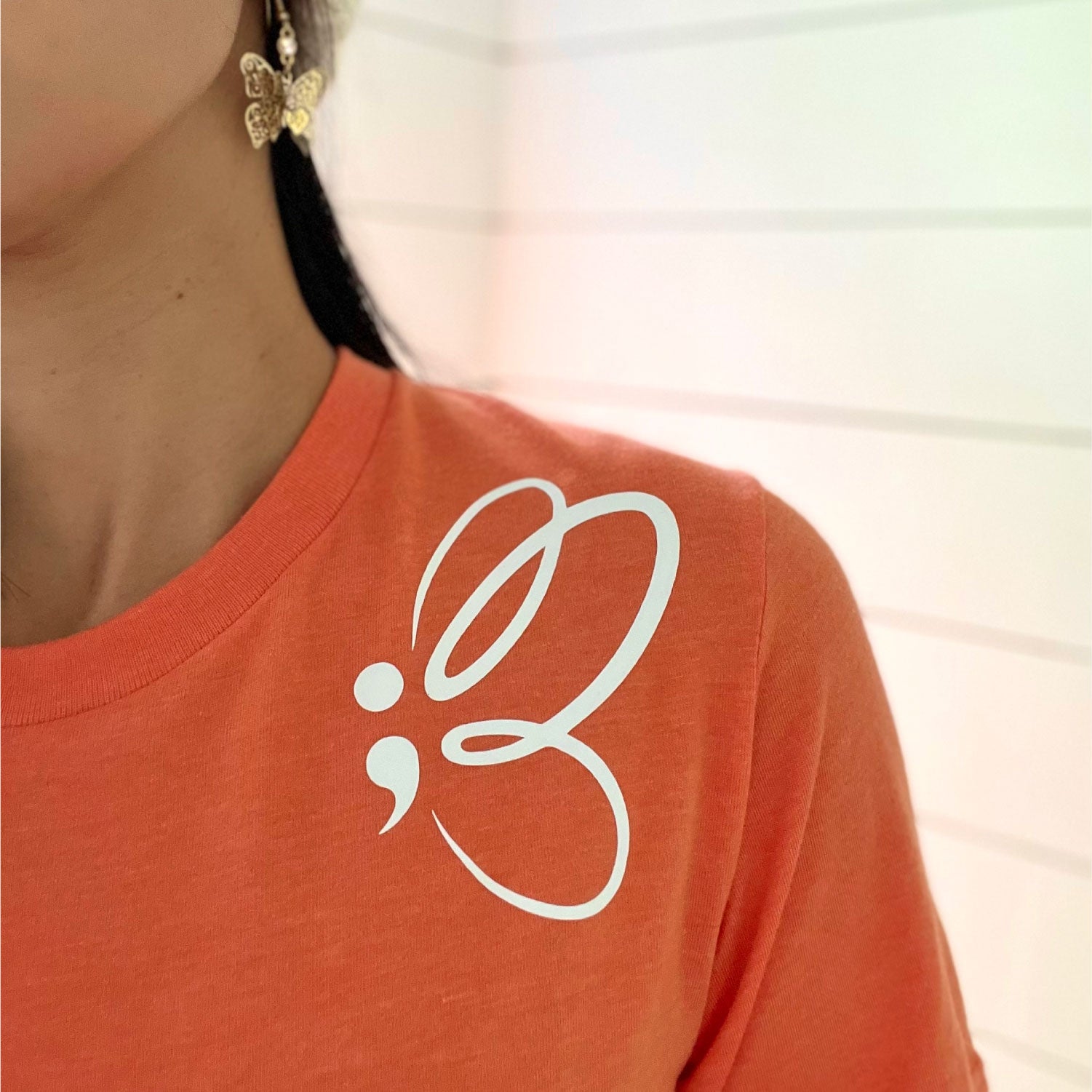 Beautiful Reminders for Your Mental Health Journey
Fighting an invisible battle with your own mind is a lonely and scary journey.

Happii is run by women with their own battles, and we're here to champion you on your journey.

Conquer your inner critic and find the strength to keep go;ng with our beautiful reminders.
We're here for you until you love yourself again.
Fight Your Inner Critic
Did you know that negative self-talk can worsen anxiety and depression?

By using positive affirmations and reminders (like our products 😏), you can stop negative cycles and redirect your mind.

Learn to love yourself again with our beautiful reminders.